As you may have already read on some of our previous posts on our website, or on other forums on the internet, Vyonyx introduced recently a new type of service called "Quicksilver images". The idea behind it is to produce memorable and inspiring images on very tight deadlines and on a sensitive budget, using all digital tools available at one's disposal: 3D models, photographic reference imagery and painting. In this video tutorial we will be showing how to turn a very basic 3D render like this: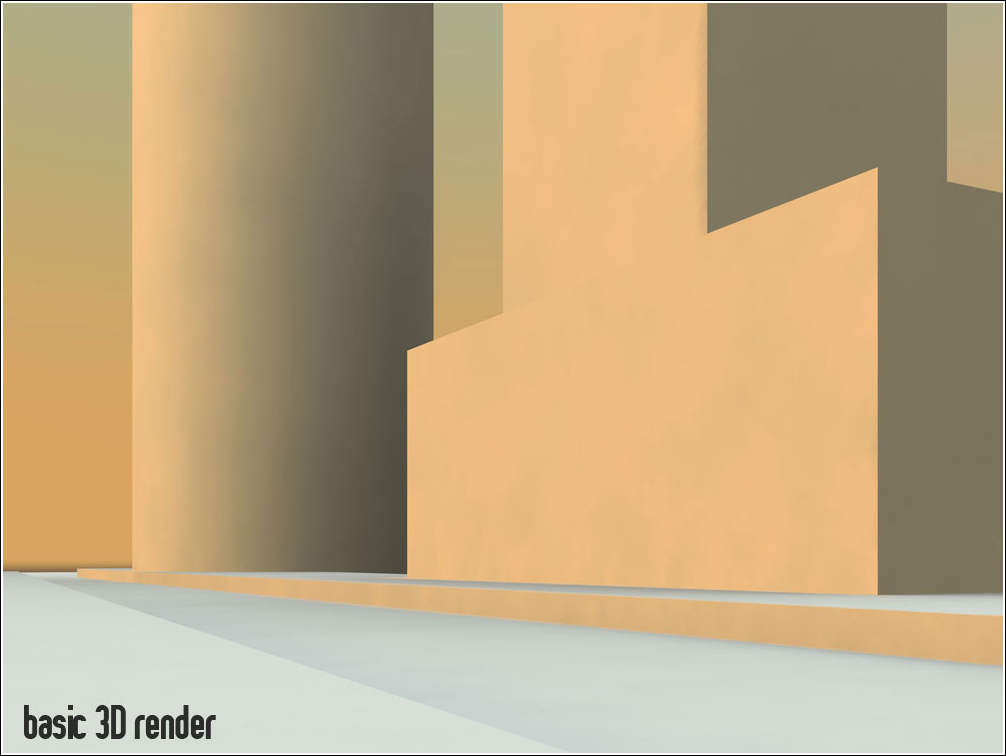 into something like this: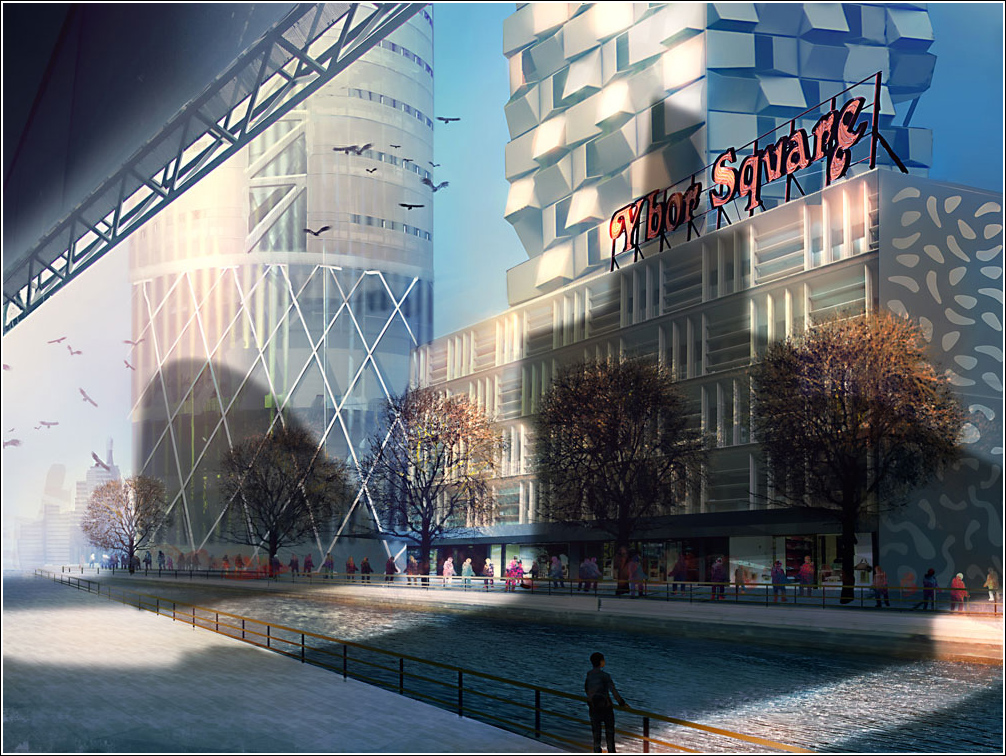 The whole exercise, apart from setting up the basic scene in 3Ds max, will be completed in Photoshop using PS brushes and elements from different photographic images.
It might have happened to you already before – after spending days on modelling and neatly placing trees and people in a 3D package and then followed by long hours of rendering the image that close to completion…only to experience the bitterness of your client changing the scheme at the very last minute…
These types of images do not pretend to have the accuracy and photo realism of a 3D marketing rendering, although, certainly you can polish them to an immaculate perfection. Rather, they are suitable for the concept design stage, when lots of things in the scheme have yet to be designed or solved. The main goal, as stated before, is to create a captivating inspiring image, rather than a precise simulation of reality – a reality that long has not been properly designed yet.
For this tutorial I've been using some of those beautiful brushes compiled/created  by Levente Peterffy. You can download them from here.
Well, thanks for watching and all your comments are very welcome!